The ski lifts are open. New urban galleries, restaurants and more world-class brands are popping up in town. Mountain retreats with land and square footage are selling almost as fast as they're listed.
Welcome to Aspen, 2020's hottest destination for the affluent.
In 2020, there was a 103% increase in the sale of large estates, trophy residences and "escape houses" that offer luxury buyers privacy, access to the outdoors throughout the Roaring Fork Valley, which includes Aspen. There were nine sales of properties larger than 100 acres last year, compared to just three in 2019. Properties between 35 and 100 acres increased 93% from 29 sold in 2019 to 56 sold in 2020. Among the 35-100 acre sales, the average price per acre and price per sale increased 40% and 45%, respectively. And don't let the number of transactions fool you. This small-town region packs a punch: it recorded $3.3 billion in sales volume with an average sales price of $4.8 million for only 675 transactions in all of 2020. (Source:
Aspen/Glenwood MLS for Pitkin, Eagle and Garfield counties
.)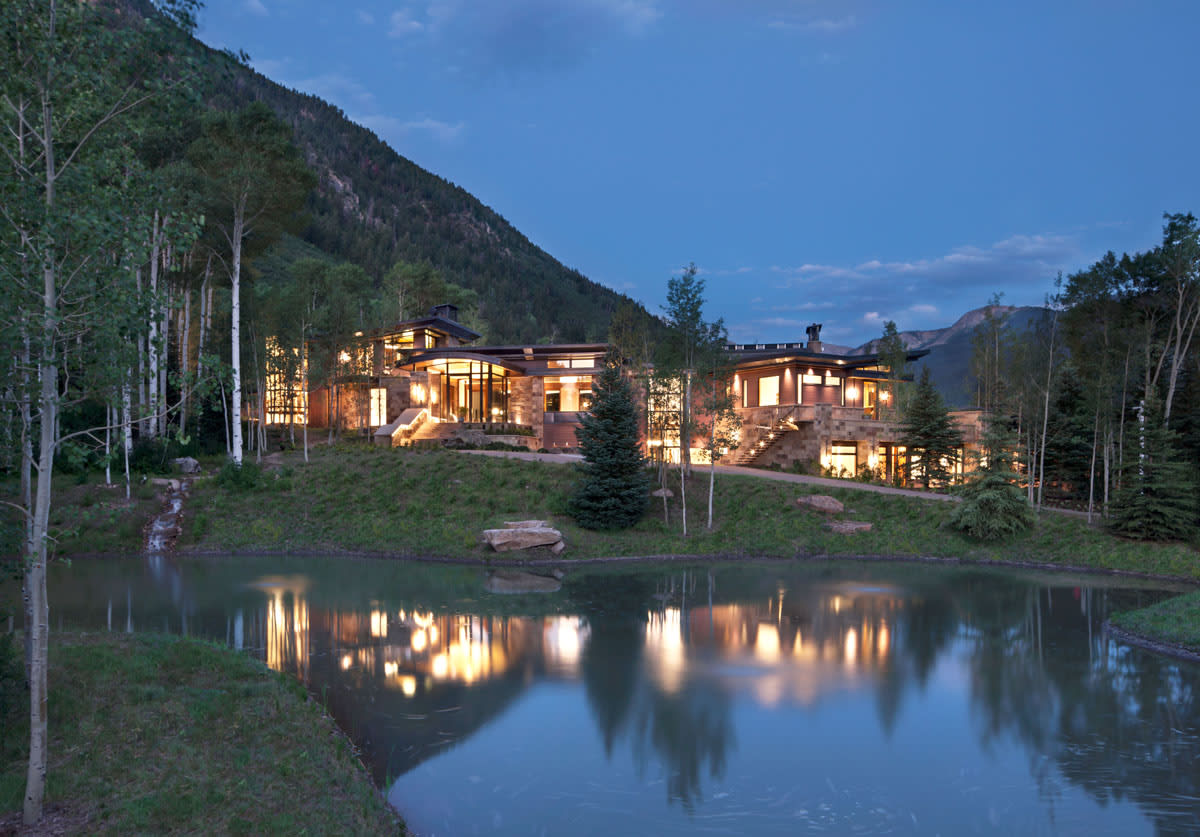 45101 & 45081 Highway 82 | $49,000,000 | Listed by Carrie Wells, Coldwell Banker Mason Morse
Clearly word got out: Aspen is the place to be during the pandemic.
With six offices, 115 agents and a 40-mile footprint spanning from Aspen to Glenwood Springs,
Coldwell Banker Mason Morse
felt the buying frenzy like no one else.
"Our transaction volume was up 89% over 2019," says Will Herndon, president of Coldwell Banker Mason Morse. "Our transaction sides were also up 28% year-over-year. Of course, a major factor was COVID-19, driving the wealth to resort communities like Aspen. But the area has always been sought-after for its serenity, outdoor recreation and culture."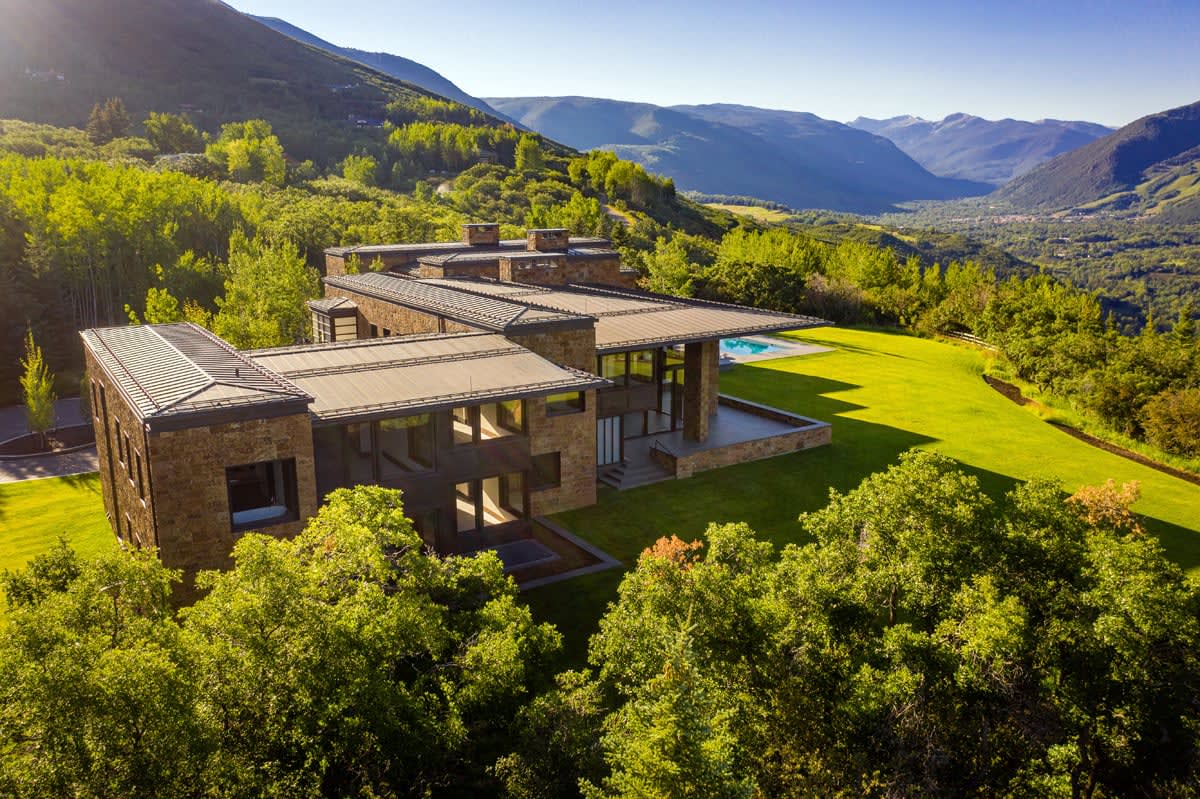 1000 S. Starwood Drive | $48,000,000 | Listed by Maureen Stapleton, Coldwell Banker Mason Morse
Despite its boutique status, Coldwell Banker Mason Morse has always been a dominant force in the region's high-net-worth market. The firm's legacy in the Roaring Fork Valley spans over six decades and enjoys a reputation as a family-owned business founded on the principles of integrity, collaboration, service, success and stability, Herndon tell us.
However, 2020 brought an explosion of new energy previously unseen.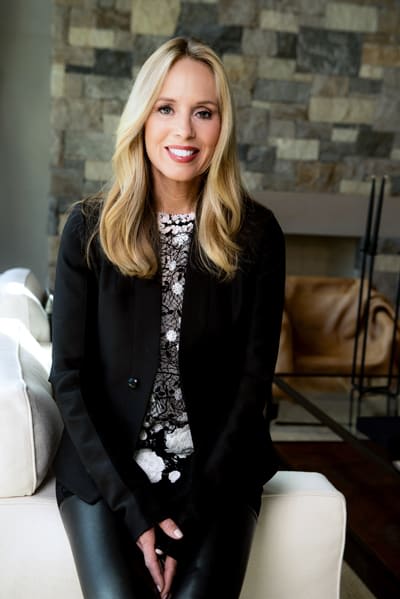 Carrie Wells
One of the firm's marquee agents,
Carrie Wells
, recorded her best year yet after closing over $475 million in 2020 sales volume following a staggering week in December when she closed nearly $75 million in sales for just three Aspen properties. She now officially ranks No. 1 in sales within the entire
Coldwell Banker®
network.
Herndon also hit his recruiting stride this year, luring three top producers in the first quarter of 2021 from a major luxury competitor. The recruiting blitz started with
Maureen Stapleton
, a well-known and respected Aspen/Snowmass luxury real estate agent for over 30 years who has no shortage of extraordinary multi-million-dollar listings on her résumé.
Jeff Pogliano
, a 20-year Aspen real estate veteran who has over $200 million in career sales, soon followed. Then came Aspen native Ryan Smalls, another top luxury producer who closed $96 million last year. These moves were generally regarded as extraordinary in an equally extraordinary year.

"Aspen is a very small market," explains Herndon. "There are about a thousand brokers in our local MLS —that's one agent for every three houses. Because of that, it's hyper-competitive and everyone knows everyone, making it challenging to recruit. While agents specializing in the high-end don't often move brokerages, they do recognize the tremendous value that a well-respected brokerage and brand can bring to their business in this environment."
Bringing these three successful Aspen-area real estate players into the Coldwell Banker Mason Morse family and by extension, the Coldwell Banker Global Luxury® program, means greater production for their local company — but more importantly to Herndon, it's an opportunity to bolster the company's agent culture.
"It's not just about the numbers," he says. "We are not about growth at any and all cost. Our strength is our culture. Integrity and respect are pervasive in our company. I believe that sets us apart, especially in a hyper-competitive market."
Real estate is a people business, after all. The relationships forged between agent and brokerage flow naturally to agent and client. Trust, knowledge and always putting a client's needs first are essential to success. In a close-knit town like Aspen, where strangers are few and far between and a small number of multi-million property transactions are fueling the local real estate market, these qualities might hold even more weight.